Agile, DevOps and Lean IT in VUCA world
Planowane rozpoczęcie
October 2023
Cena
Early Birds 4950zł / Regular 5750 zł per semester
Czas trwania
2 semesters / 180 h
Tryb nauki - stan na 31.05.23
mix of on-site and online classes
Invest in the topic of the future
Are you looking for ways to shorten time to market for your IT solutions? Or maybe you are coping with a large project where the Scrum approach is not enough? We invite you to join post-graduate studies at the renowned Gdańsk University of Technology. Don't hesitate, investment in education always pays off!
Agile, DevOps and Lean IT in VUCA world
Goals
The aim of this studies is to prepare students to conduct a comprehensive transformation towards the agility of the organizations in which they work. This transformation will be done by implementing an agile approach for ongoing initiatives. It also applies to large initiatives, where Scrum approach is not enough but scaled solutions like Scaled Agile Framework (SAFe) are needed. Participants will also learn how to shorten time to market for IT solutions that are developed in their companies and how to constantly deliver the value.
Knowledge will be provided in the following areas:
how to adopt to VUCA world,
preparing an organizational transformation,
agile leadership and management 3.0,
applying lean approach to simplify IT organization,
building well performing agile scrum teams,
scaling agile solutions to the needs of large international organizations based on the Scaled Agile Framework (SAF) methodology,
implementing the DevOps and CI/CD approach in IT projects.
The studies are dedicated to people who want to:
increase the efficiency of the enterprise,
be leaders of the transformation towards agility,
be participants in agility changes,
be more professional in agile ways of working,
constantly deliver value by DevOps and CI/CD approach,
improve the functioning of their organizations and find alternatives for running projects in the classic way.
Benefits of graduating:
obtaining a certificate of graduation issued by the Gdańsk University of Technology – a leading Polish research university, highly ranked in different rankings,
participating in 3 certified Scaled Agile Framework (SAFe) trainings and access to official materials:

SAFe Leading,
SAFe Product Owner/Product Manager,
SAFe DevOps,

3 Scaled Agile Framework certificates (after passing the appropriate exams carried out by an external entity. The cost of one approach to each exam is included in the price of studies):

SAFe Leading,
SAFe Product Owner/Product Manager,
SAFe DevOps,

contact with practitioners experienced in agile transformation,
boosting of your professional career, opening new development paths and increasing your value on the labor market,
extending professional and social network,
better understanding of the Agile world.
Introduction to agile approach in VUCA world
This class is about introducing student to concept o agile project management and concept of VUCA world. Basis of following subject will be covered: agile, scrum, scaled agile, Lean IT, DevOps, Scaled Agile solutions, leading changes across organization.
Duration: 16h
Introduction to business facilitation
Business facilitation skills are basic asset of every professional in a modern world. Nowadays most of the endeavours are connected with cooperation with others.
Independently on whether you are Leader, Project Manager, Scrum Master, Agile Coach, consultant, a key aspect of your job is cooperation groups of people.
Business facilitation is complex domain. During the course participants will get introduction to basics of facilitation process as well as examples of tools for handling conflicts during workshop, making effective group decisions, generating the ideas and more.
This course, although the basic one, is not only about the theory. Participants would learn through practice and feedback gathered during the module.
Duration: 12h
Leadership agility – how to lead teams in VUCA world
In volatile times – agility rules. Speed, flexibility, agility – words that we usually would link to athletes now are a commonplace for the business. Ever changing environment driven by innovations, digital transformation and globalization became a new standard in 21st century with the significant hype during last few years. And it seems that the uncertainty we are all experiencing will stay with us for good.
Leaders are struggling on how to best run the business in the VUCA world. After all, you can't prepare yourself for the VUCA world, right? But, actually you can.
During this lecture we will discuss the strategies to identify, get ready for and respond to events in each of the four VUCA categories.
Duration: 8h
Requirements management in Agile initiatives
Agile initiatives need different approach for requirements management than waterfall approach. Purpose of this workshop is to teach participants about best practices for requirements management in agile world.
Duration: 8h
Scrum Master role and values in Scrum
This class is about two crucial elements of Scrum framework: Scrum Master role and Scrum values.
In first part, participants will try to understand Scrum Master role. Basing on Scrum Guide and "8 stances of Scrum Master" whitepaper, participants will describe Scrum Master persona. After understanding the stances and anti-patterns, participant will practice using different stances and approaches.
The second part is focused on Scrum values. Participants will understand the reason of introducing values in modern organization, the meaning of values in Scrum and the connection between the values and behaviors.
Duration: 8h
Practicing agile mindset
This workshop is about practicing agile behaviors in class room simulation game.
Duration: 8h
Frameworks for scaling Scrum
The Scrum Guide provides very little information about scaling approach. It is mentioned that the framework can be used for network of teams – but there's no detailed description how to do it.
This gap has been filled by "agile scaling frameworks" like SAFe, Disciplined Agile, LeSS, Nexus, Scrum@Scale. These frameworks have common elements, but there are also important differences between them.
The goal of the class is to get the knowledge about different frameworks and get the ability of choosing proper framework to current challenges.
Duration: 8h
Managing across cultures
International management is a compelling topic. Have you ever wondered how intercultural communication impacts your organization and can influence your efficiency at work? Have you ever been a part of the project that was torn down because of communication barriers? This lecture is a resource rich with engaging exercises, ideas and practical tips to on one of today's most pressing business issues: how to lead a complex, cross-border, multicultural teams.
Duration: 8h
Scaling Agile Foundation
During this course, attendees gain the knowledge necessary to lead a Lean-Agile enterprise and its underlying principles derived from Lean, systems thinking, Agile development, product development flow, and DevOps.
Participants in the class gain insights into mastering Business Agility in order to thrive in the competitive market. They discuss how to establish team and technical agility and organize and re-organize around the flow of value. They also learn and practice the skills for supporting and executing PI Planning events and coordinating multiple Agile Release Trains (ARTs). Participants in the class explore the importance of adopting a customer-centric mindset and design thinking approach to agile product delivery. Learners also develop an understanding for implementing a Lean Portfolio Management function in their enterprise
Duration: 16h
DevOps Fundamentals
A good mix of theory, experience, best practices and a workshop. Everything you need to know about what is DevOps and what kind of problems it solves. After the lecture, you shall have a good understanding of the DevOps concept and apply it in your team, department or company.
Duration: 12h
Lean Portfolio Management
Complete overview of Lean approach towards Portfolio Management. Practical course where participants learn up to date practices how to establish Value Stream Budgets and how to prioritize different initiatives to achieve maximum economic benefit at the portfolio level. During the exercises students try to solve their real life cases with support of the other participants.
Workshop style course where attendees gain the practical tools and techniques necessary to implement the Lean Portfolio Management functions of Strategy and Investment Funding, Agile Portfolio Operations and Lean Governance.
Participants in the course have the opportunity to capture the current and the future state of their portfolio with the Portfolio Canvas tool and identify important business initiatives for achieving the future state. Participants also explore methods to establish portfolio flow with the Portfolio Kanban and prioritize initiatives for maximum economic benefit. The course also provides insights on how to establish Value Stream Budgets and Lean Budget Guardrails and measure the Lean portfolio performance.
Duration: 20h
Lean IT
This course is about how to applying lean management in IT departments.
Duration: 8h
SAFe DevOps and the best practices on CI/CD automation
Comprehensive overview for understanding the DevOps competencies needed to accelerate time-to-market by improving the flow of value. It equips you with the tools to execute an implementation plan for improving the delivery tactics. You will learn how to map a value stream in your delivery pipeline, from idea to cash, and identify practices that will eliminate bottlenecks to flow. This course will build an good understanding of complete flow of value: from Continuous Exploration to Continuous Integration, Continuous Deployment, and Release on Demand. The knowledge you gain will help align people, processes, and technology throughout the organization to achieve short and sustainable lead time.
To compete in a disruptive global market, every organization needs to deliver valuable technology solutions at the speed of business. This requires a shared DevOps mindset among all the people needed to define, build, test, deploy, and release software-driven systems—not just the engineers operating a CI/CD pipeline.
Workshop interactive course helps people across technical, non-technical, and leadership roles work together to optimize their value stream from end to end. Attendees will learn what DevOps is, why it is important to every role, and design a continuous delivery pipeline that is tailored to their business. Attendees work in cross-functional teams to map their current state value stream from concept to cash, identify major bottlenecks to flow, and build an actionable implementation plan that will accelerate the benefits of DevOps in their organization.
Duration: 20h
Agile Transformation – key considerations for Agile Leaders
Agile Transformation – key considerations for Agile Leaders This workshop-based course is designed to help Agile Leaders in Agile Transformations in their organizations. While agile frameworks (like SAFe) give ready-to-use implementation roadmaps, that could guide organizations on the key steps on their journey, there are several and common considerations for all organizations to take when going from old waterfall project management approach.
Duration: 12h
Management 3.0
During Workshop student will cover six views on organizations plus the basics of Management & Leadership as well as Complexity Thinking:
Energize People: Motivation and Engagement,
Empower Teams: Delegation and Empowerment,
Align Constraints: Values and Culture,
 Develop Competence: Learning and Competencies,
 Grow Structure: Scaling Organizational Structure,
Improve Everything: Success and Failure.
Duration: 16h
Final essay
 It covers subjects covered during studies.
Classes will be conducted by practitioners with many years of practical and didactic experience. They all participated or participate in agile transformations in the organizations in which they are employed. They are or were participating in initiatives (in various roles) driven in agile (Scrum and not only) and also in scaled methodologies such as the Scaled Agile Framework. They also use the DevOps and CI / CD approach to constantly deliver value.
Below are the profiles of selected lecturers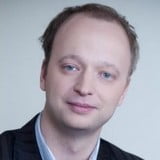 M.Sc. Łukasz Czech
Łukasz Czech is effective Project, Program and Portfolio Manager with 15+ years of experience in software project management in global companies in different sectors – financial, insurance, production and construction.
He has experience in managing and supporting colocated as well as fully virtual teams in initiatives with budgets up to 100M PLN.
Currently leading Agile Transformation in mutlinational fiancial institution in the role of Release Train Engineer.
He is sharing his experience in waterfall and Agile Project Management practices in communities of practice and in commercial trainings.
Łukasz has bachelor degree in Computer Science, completed PhD course in Management at Gdańsk University and graduated the Technical University of Gdańsk where he received his MBA degree in Project, Programe and Porfolio Management.
His skills and knowledge are suported by certificates recognized worldwide including PMP (Project Management Professional), ITIL certification, Six Sigma, Leading SAFe, SAFe Advanced Scrum Master, SAFe Release Train Engineer.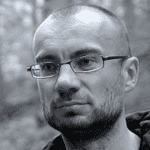 M.Eng. Stanisław Matczak
Stanisław Matczak is Scrum Master and Trainer. During his professional career, he has worked as programmer, project manager, team leader, Scrum Master, Product Owner and Agile Coach.
When complexity of IT environments grows, Stanisław looks for better ways of developing software in agile methods. He cooperated with over a dozen Scrum teams helping them to grow. He also taught and coached many Scrum Masters and Product Owners.
As the trainer, he led trainings for several companies from different sectors (IT, banking, insurances and manufacturing).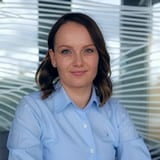 M.Sc. Izabela Ohler-Łuczak
University graduate, Master in Economics, with 10+ years of working experience in IT, mainly in global companies in financial sector. Profesionally experienced in both – project management (certified Project Manager Professional® by PMI) and service management (certified ITIL® Expert). Had also a chance to work in an Agile environment as a product owner and in Lean projects as a process owner (certified Lean Six Sigma).
Throught the business carrier given an opportunity to work closely on mergers of global organizations (USA, Poland, Baltic and Nordic Countries). As a result has a first hand experience in working in VUCA world in a multicultural and international environment.
Apart from IT technology actively interested in intercultural communication and coaching. Holds post graduate diplomas from Leon Koźmiński Academy: major – Business psychology for managers and from Social Psychology University: major – Coaching.
Currently working in Cyber Security.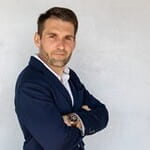 M.Eng. Łukasz Rubanowicz
Łukasz Rubanowicz is Trainer and Lean-Agile Transformation Consultant. During his career he carried out assignments in variety of industries including financial, airline and hospitality sectors. He was successful Project and Programme Manager who also knows how to fail and how to learn from the mistakes. He led and participated in multiple business and IT transformations in financial sector. In one of the airlines he created porfolio management for subsidary company. He currently fulfills the roles of Trainer and Agile Change Agent in Lean-Agile Transformations.
Being great advocate of modern leadership (Management 3.0, Lean-Agile Leadership) he developed dozens of open-minded and value oriented leaders. He is creator of local (North of Poland) community for professionals and companies interested in Scaled Agile.
His wide experience allows him to find synergies between agile approaches and more traditional, especially in strictly regulated environments (e.g. banking). All trainings he lead are enriched with real life examples rather than just being focused on theory only.
Łukasz is certified SAFe Program Consultant and Release Train Engineer. He is qualified to teach and examine for all of Scaled Agile Framework training courses (including: Leading SAFe, SAFe for Teams, SAFe Scrum Master, SAFe Advanced Scrum Master, SAFe PO/PM, SAFe LPM).
Łukasz holds also well known in the market PMP and ITIL Expert certificates. He holds Business Facilitator certificate and created original Business Facilitation training.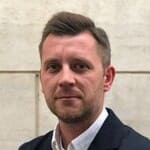 M.Eng. Michał Śreniawa-Pisarski
Michał Śreniawa-Pisarski is Trainer and Lean-Agile Transformation Consultant. He is an experienced agile practitioner who introduced agile ways of working across banking sector in Eastern Europe, Baltic and Nordic countries.
Michal trained hundreds of people (Scrum, Kanban, Certified SAFe courses) and supported dozen of PI Planning events. He specializes in managing complex software development projects & programs and implementing & optimization IT processes with proven records across telecom, airline and financial sectors. His passion is building and coaching high performing teams capable of leading IT transformation with focuson increasing customer satisfaction through maximizing
business value.
Keeping Master degree in both Electronics & Telecommunication and Management & Marketing areas provide excellent background combination supporting technical and business acumen mastery. In addition he is an MBA in Strategy Programme and Project Management holder.
Michał is certified SAFe Program Consultant and Release TrainEngineer. He is qualified to teach and examine for all of Scaled Agile Framework training courses. He also holds well known in the market PMP and ITIL Expert certificates.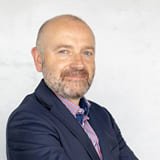 M.Sc.Tomasz Szymborski
Tomasz has been involved in product development for 20 years. After some years of implementing ITSM products in major Polish telecom companies, he turned his interest into project management. Challenges of these assignments – run in traditional manner – led him ten years ago to Scrum practices and lean approach to delivering value.
Currently Agile Coach in scaled agile delivery in top Scandinavian bank, member of Nordea personal banking Lean Agile Center of Excellence, mentoring on practices, tools and effective value creation. Long-term holder of SPC and PMI-Agile Certified Practicioner certificate.
During last 5 years Tomasz has trained worldwide a couple hundred professionals in lean agile skills, tools and techniques, led certified SAFe trainings in Europe and US; run different agile@scale workshops on IT conferences.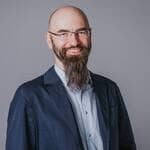 M.Eng. Dawid Wacławski
Full-stack IT manager oriented on values delivered to customers. Graduated Computer Science at Poznań University of Technology, and Executive MBA at Gdańsk Foundation for Management Development.
20Y professional experience in software development, mostly as manager (was responsible for the team, the project, the product, the process, the local site, IT department).
Was working in small companies, medium organisations and big, international corporates, in Poland and abroad.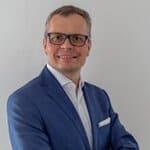 PhD. Sebastian Wilczewski
High skilled and experienced manager – more than 20 years in IT. Working in different domains: project and portfolio management [(Agile (SAFe, Scrum) and waterfall (PMBOK, PRINCE2)], requirements management (BABOK, IREB, FURPS, Functional and non-functional), IT service management (ITIL), knowledge management and communication. Working for customers in different sectors (software development, banking, energy, public sector, insurance, other). Leading international teams with "people first" approach in mind. Focused on delivering services on-time and in high quality
Willing and actively sharing the knowledge as a lecturer, speaker, manager, and consultant at my work, post graduate studies, conferences and in my books, articles, webcast to help other people improve his skills and work better in their organizations.
I'm focused on continues improvement of my skills and education and developing my professional career. It's proved by prestige certificates which I archived: PMP (Project Management Professional), ITIL certification, former Microsoft Most Valuable Professional and PhD title in management and economy (I have written first in Poland and one of the first in the world doctoral thesis about Software Assets Management).
Privately interested in Software Assets Management, licensing audits and consulting services, Poland-wide recognized and highly valued expert in licensing of Microsoft's product. Author of many articles, webcast and speeches in this area
The studies are carried out for 2 semesters, in 15 sessions. Every session will be delivered on Saturday and Sunday.Classes will be held in a group of about 25-30 people. Will be delivered in on-premise and on-line form.
Classes are planned for Saturday and Sunday, so it will not overlap with work week It will be planned as a mix of on-site and online classes – to bring convenience for students living abroad, and in the distance from Gdansk.
Form of classes: lectures, classes.
Form of assessment: tasks, exercises, project.
Basis for issuing the certificate
Final essay and obtaining credit in all subjects in accordance with the applicable study program.
How to apply
Recruitment
It is carried out throughout the year (the order of applications decides). You can download application below.
Price
Early Birds price is 4 950 PLN (about 1 120 Euro) per semester and is valid until 15th of September 2023.
Regular price is 5 750 PLN (about 1 300 Euro) per semester. This price applies from the 15th of September 2023.
Payment can be made in installments.
There is no entry fee.
Terms of participation:
university diploma,
analytical thinking skills,
willingness to raise qualifications,
openness to new knowledge and exchange of experience.
Required documents:
application for postgraduate studies,
original copy of the diploma (which will be available for return after the end of the study),
contract (2 copies) – in the contract, please only enter: name and surname, address of the flat, ID number, by whom it was issued, at the end of the contract, please sign (listener),
the documentation can be sent by post to the following address: Gdańsk University of Technology, Faculty of Management and Economics 80-233 Gdańsk ul. Narutowicza 11/12,
the order of applications decides about admission.
Recruitment for the 2nd edition is open
Studies start date:

October

2023
The studies will be in English
Kierownik Studiów Podyplomowych
PhD. Sebastian Wilczewski
swilczew@zie.pg.edu.pl
T: +48 501 81 81 58
Sekretariat
Joanna Gryczka
joanna.gryczka@zie.pg.edu.pl
T: +48 58 347 19 22
Szczerze polecam!
Szczerze polecam studia podyplomowe na PG. Dużo ciekawych rozwiązań, casów z innych firm i przede wszystkim znajomości z ludźmi z różnych branż.
Paweł
Studia Menedżer Sprzedaży

Bogaty program studiów
Bogaty program studiów znalazł przełożenie w rzeczywistości. Ilość przekazanej wiedzy i jej sposób przekazania był bardzo dostępny i trafiający do każdego.
Elżbieta
Studia Rachunkowości i finansów

Kopalnia wiedzy
Zajęcia były dla mnie kopalnią wiedzy, wspaniałym polem do wymiany doświadczeń i okazją do nawiązania trwałych przyjaźni.
Elwira
Studia Menedżer HR

Bogaty program
Bogaty program studiów znalazł przełożenie w rzeczywistości. Ilość przekazanej wiedzy i jej sposób przekazania był bardzo dostępny i trafiający do każdego.
Elżbieta
Studia Rachunkowości i finansów
bookmark star icon
Ponad 117 lat doświadczenia
Politechnika Gdańska od 1904 roku jest pionierem edukacji spełniającym najwyższe standardy.
income icon
Kierunki poszukiwane przez pracodawców
Kreujemy ofertę kształcenia w oparciu o trendy i potrzeby rynku pracy.
learn icon
Kadra naukowa z doświadczeniem biznesowym
Łączymy wszechstronną wiedzę akademicką z praktyką i doświadczeniem biznesowym.